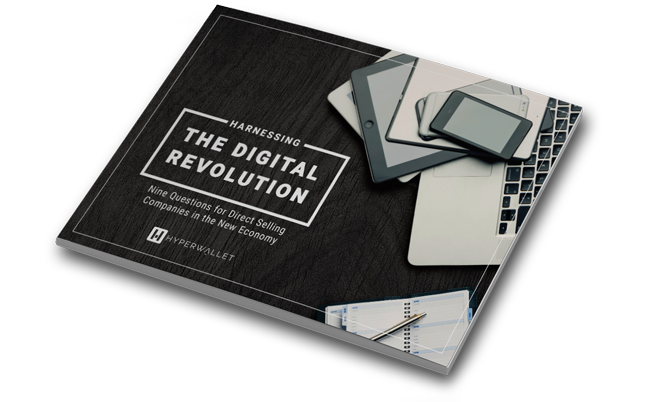 Rapid advances in technology are fundamentally reshaping many aspects of the direct selling industry. Digitally-adept competitors are emerging across all sectors. Organizations like yours need a strategy.

In this comprehensive guide from the direct selling experts at Hyperwallet, we outline the challenges of operating in this new economy, get insights from the industry leaders who are driving digital innovation, and outline proven strategies to:
Boost Recruitment

… by attracting new distributors over social media

Improve Efficiency

… through digital training techniques

Increase Revenue

… by equipping distributors with mobile sales tools

Reduce Attrition

… with fully-integrated distributor support features

… and much more. Harness the digital revolution with Hyperwallet today and reap the rewards tomorrow.
Get the Guide
Please complete all fields.