How it Works
Manage Multiple Payout Programs with Ease
Every organization has its own unique payout needs and requirements. That's why Hyperwallet has architected its payout technology to be highly adaptable. Whether your enterprise or marketplace supports multiple payout cases, brands, or lines of business, Hyperwallet's flexible program hierarchy makes it easy to configure, fund, and manage each as a separate program, and each with its own unique payout experience.
Why it Matters
One Experience Does Not Fit All
A powerful payout environment doesn't just streamline your workflow, it provides payees with a delightful experience that bolsters engagement and helps prevent attrition. Both payout experience environments help you highlight your brand, provide a localized experience, and differentiate your enterprise or platform from the competition.
Embedded Payout Experience
Full Stack Payout Technology,
Your Interface
The Embedded Payout Experience employs
drop-in UI components
and a robust payout API, making it easy to integrate proven payment technology into your native environments and applications.
Variable integration effort
Ensures complete control of the payee interface
Supports rapid global expansion
Compatible with Enterprise and Marketplace payout capabilities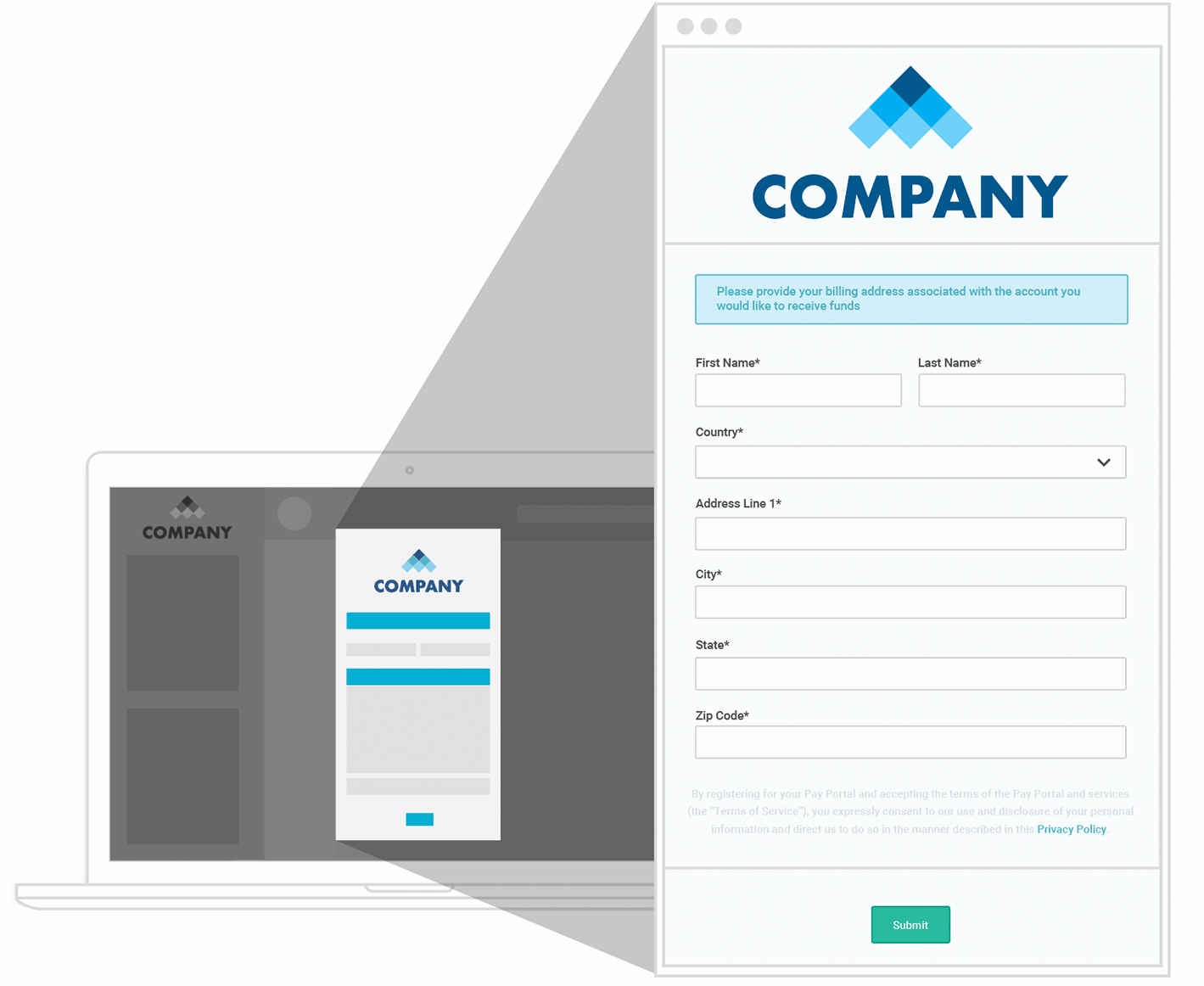 Pay Portal Payout Experience
Accelerate Your Integration
Need to get up and running quickly, with minimal development support? The Pay Portal Payout Experience is a turnkey implementation that accommodates your unique branding requirement while giving your payees self-serve access to their funds.
Minimal integration effort
Hyperwallet-hosted environment can be branded to suit your enterprise
Includes responsive website interface
Compatible with Enterprise and Marketplace payout capabilities