Introducing: Identity Check Service for Mastercard Prepaid Cards
According to Statista, an estimated 1.8 billion people worldwide purchased goods online in 2018, representing US$2.8 trillion. This number is projected to reach US$4.8 trillion by 2021. Despite this unstoppable e-retail sales growth, digital security concerns still affect the purchase behavior and use of prepaid cards.
Here at Hyperwallet, we take security very seriously. That's why we're happy to announce that we've recently implemented Mastercard's Identity Check program on all of our Mastercard prepaid card products.
Payees Will Enjoy Enhanced Security When Shopping Online
Besides having the ability to shop 24/7, payees with a Mastercard prepaid card can now shop online with greater peace of mind and confidence. The new Identity Check Service works by verifying the identity of the prepaid cardholder through the use of a one-time password (OTP) and a unique verification question. This OTP is sent to the mobile number or email address associated with the cardholder's Hyperwallet account. Once the OTP is received, the prepaid cardholder enters the code during checkout, and may be further prompted to answer their verification question to complete the transaction. There is no password to remember, and it is simple and secure!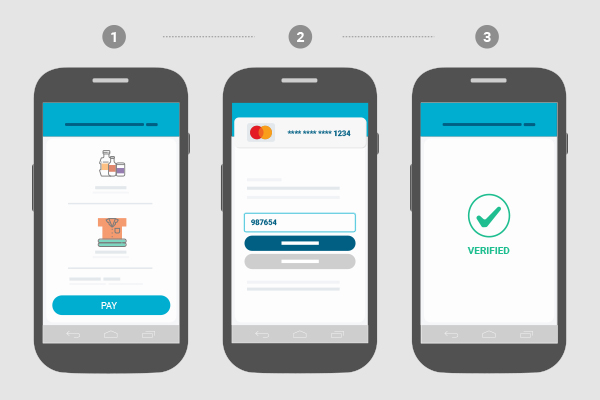 With Identity Check, the likelihood of unauthorized and fraudulent usage of a Mastercard prepaid card is reduced. What's more, Identity Check is quick and easy to use; shoppers can now enjoy added security when making online transactions across all of their devices.
Keeping Payees Safe Can Benefit Merchants Too
While shopping online is convenient, it can also expose consumers to some unintended security issues. Now, thanks to Mastercard's Identity Check program, your payees can shop easy knowing that steps are being taken to protect their online Mastercard prepaid card purchases. And the best part? This ease of mind can go a long way to helping boost prepaid Mastercard usage, thus encouraging fund transfers onto the card.
Service Enrollment and Availability
The Identity Check Service is offered free of charge and is now a standard feature on every Mastercard prepaid card that's issued from Hyperwallet. Since there is no need to sign up, payees' existing Mastercard prepaid cards are automatically enrolled and ready to be used at any online stores that display Mastercard Identity Check or Mastercard SecureCode logos. Since this service is only for online transactions, it does not impact in-store (point of sale) purchases.
For more information on MasterCard Identity Check and how it can add value to your payout solution, please contact a Solution Expert today!
Hyperwallet Payouts