Prepaid Card as a Transfer Method
Designed to help payees control spending while providing instant access to funds, it's no wonder that Prepaid Cards are increasing in adoption.1 Here at Hyperwallet, our Marketplace and Enterprise clients especially appreciate that the Prepaid Card transfer method promotes and showcases their brand, while payees appreciate the fact their card is accepted at millions of in-store and online retail locations worldwide— wherever Visa and Mastercard are accepted.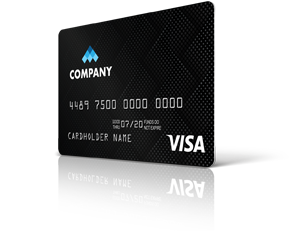 Hyperwallet offers organizations two design options for branded cards. The Custom design option is for organizations who want to put their brand front and center, offering a seamless, omnichannel experience to their payees, as well as anyone interacting with their products or services. Custom Prepaid Card designs are available for an additional fee, and typically take between 4-10 weeks for full program setup, depending on card type.
A standard Hyperwallet design option also exists for Enterprises and Marketplace merchants who are looking for a faster program setup (Hyperwallet Prepaid Card programs normally take 3 weeks to launch). These cards feature the Hyperwallet color palette and logo.
Want a Custom Prepaid Card design, but in a hurry to get your payout solution launched? Hyperwallet can work with you to launch your program on a Hyperwallet card design, and transition you to a Custom card, in order to ensure a faster program launch.
Offer Prepaid Card as a Transfer Method to Your Payees
Prepaid Cards are offered as an optional transfer method on all Hyperwallet payout programs, and can be used as incentive cards, or expense cards.
Prepaid Incentive Cards
Incentive cards can be loaded from funds in the Hyperwallet system, and are great for rewards, incentives, rebates, awards, promotions, and commissions. Incentive cards are more cost effective, convenient, and flexible than traditional incentives like cash, checks, travel, or merchandise. In this case, the payee/cardholder is the owner of funds, while your organization is the source of funds. Cards can be custom branded to feature a unique design and your company logo.
Prepaid Expense Cards
Expense cards are perfect for business expenditures. They allow organizations to keep tabs on an employee's business expenses with transaction monitoring, and can be reloadable by your organization. Expense cards eliminate the need for cash management or issuing expense checks, and also help to reduce chances of security and fraud risks. In this case, your organization is the owner of funds. As such, the organization has the ability to reclaim funds from the card at any time.
Get Up and Running with Prepaid Card as a Transfer Method
Prepaid Card availability varies within the Pay Portal Payout Experience, and organizations can contact their Account Manager to enable this transfer method in the portal environment.
Prepaid Cards can be personalized and sent to a payee's home address, or anonymized and bulk shipped to a chosen location and/or distributed at an in-person event. Check out the explainer video below for more details.
Please note, Prepaid Cards are currently not supported as a transfer method in an Embedded Payout Experience. API calls exist to List, Create, Replace and Retrieve a Prepaid Card. Visit our developer documentation to view API docs for these calls.
Reach out to a Solutions Expert today to learn more about enabling Prepaid Cards for your payees.
1 Source: Prepaid Card Market Size to Grow $5,510.87 Billion by 2027: At 14.9% CAGR
Hyperwallet Payouts