Understanding Payee Verification
TL;DR
Payee verification is a foundational part of any global payout solution. Building this sort of functionality from scratch can take considerable development resources, not to mention ongoing oversight from a specially trained team of compliance experts. With Hyperwallet's payee verification technology, your development team can quickly embed a ready-made tool directly into your website or application.
Verifying the identity of an individual or business is becoming a common regulatory requirement in the global payout industry. This should come as no surprise; verifying the identity of a payment recipient helps ensure that funds are being successfully disbursed to the intended individual or business. But how can your global enterprise ensure that you're collecting and verifying the appropriate documents in the appropriate regions? Different regulatory bodies enforce different data and documentation requirements, creating a great deal of complexity and potential confusion, both for your internal teams and prospective payees.
Streamlining the payee verification process has been a major focus for the product team here at Hyperwallet and the catalyst behind our embeddable payee verification technology. A streamlined integration designed to reduce friction and frustration for your payees, Hyperwallet's payee verification feature provides an automated, risk-based data collection and verification mechanism directly in your existing website or application.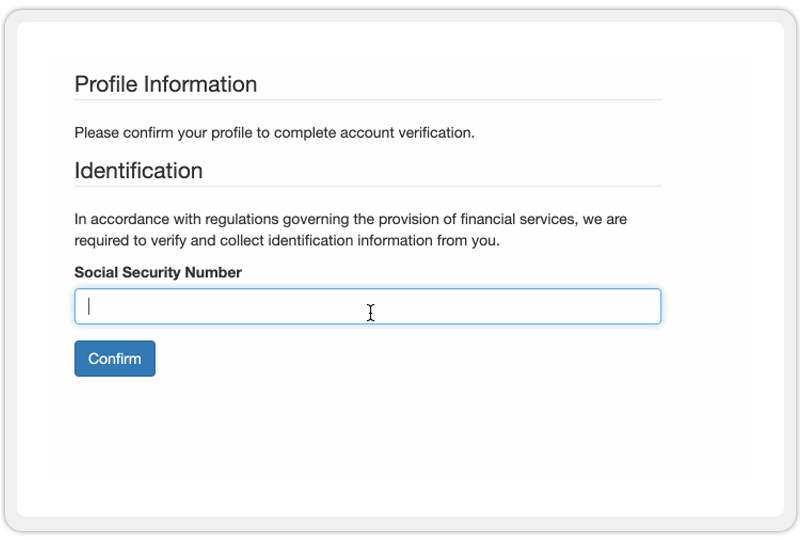 For an in depth understanding of payee verification, check out our payee verification documentation.
Integrating the Payee Verification Drop-in UI
When developing Hyperwallet's payee verification technology, our product team was driven to create a seamless experience that could easily integrate into our client's existing website or mobile application. To achieve this, we created a drop-in UI component that could be styled to adapt to an existing environment. What's more, the payee verification drop-in UI intelligently collects only the information that is needed, based on applicable regulations. Hyperwallet's payee verification feature will attempt to automatically verify the payee's profile information against this data. If successful, the payee is verified and they can access the funds in their account. If verification fails for any reason, the widget will automatically request additional data or documentation to further authenticate the payee's identity.
Hyperwallet's development team integrated the payee verification drop-in UI directly into solutions that take advantage of our Pay Portal Payout Experience. Marketplaces and enterprises who prefer to own the entire payout experience through an Embedded implementation, can take advantage of Hyperwallet's verification toolkit to ensure a quick and easy integration process. Hyperwallet's verification webhooks will alert you as soon as verification is required so you can notify your payees. Configuration options, event handlers, methods, and call backs allow you to interact with the widget and help make a frictionless integration possible.
For complete documentation on Hyperwallet's payee verification widget, check out our documentation website.
Hyperwallet Payouts