As the modern workforce evolves to meet worker demands for more flexible hours and additional earning opportunities, many workers are turning to ecommerce marketplace selling to make some extra cash in their spare time.
Hyperwallet surveyed 1,500 ecommerce marketplace sellers to better understand selling preferences, frustrations, and future goals.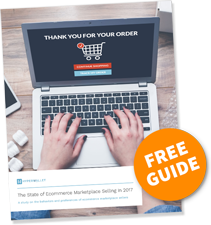 Findings include:
In an ideal world, 3 in 5 ecommerce marketplace sellers would quit their full-time jobs to focus on ecommerce selling.
A top reason sellers stay loyal to any given ecommerce marketplace (59 percent of respondents) is speed of payments.
Almost 4 in 5 sellers would switch ecommerce marketplaces if fees were too high.