The Best Payment Options for Freelancers
When my wife moved from the East Coast to San Francisco, she told me that one of the things she really struggled with was grocery shopping at Trader Joe's. She was so accustomed to the wide variety of available products at major supermarkets that Trader Joe's seemed uncomfortably restrictive. As for me, I never got my head around the idea of paying $15 for a pound of chicken at the trendy, independent grocery store around the corner. This was a long-winded way of saying that people often want different things from the same experience. In the grocery store example, some shoppers care about brand availability; others (like me) want cheaper products or added convenience.
After I tell people that I work at a leading payout provider for online freelancing platforms, they sometimes ask what value Hyperwallet brings. Why can't these marketplaces just pay directly to independent workers' bank accounts? Aside from the complexity that comes with doing that quickly and efficiently across borders, we might say that it boils down to the same problem illustrated above: freelancers often want different things from their payout experience. Some care about speed, some want convenience, some are worried about the costs—usually it's a combination of the three, but the bottom line is that people value options.
As a freelancing platform or online marketplace, you need to be worried about your workers and suppliers switching to a competitor. For that reason, the companies that will be successful long-term are the ones that prioritize the user experience and offer a number of payment options. Obviously, incorporating every payout method is operationally impractical—that's why a solution like Hyperwallet's, which provides a single integration into our full range of payment options, is so valuable to businesses that work with independent contractors.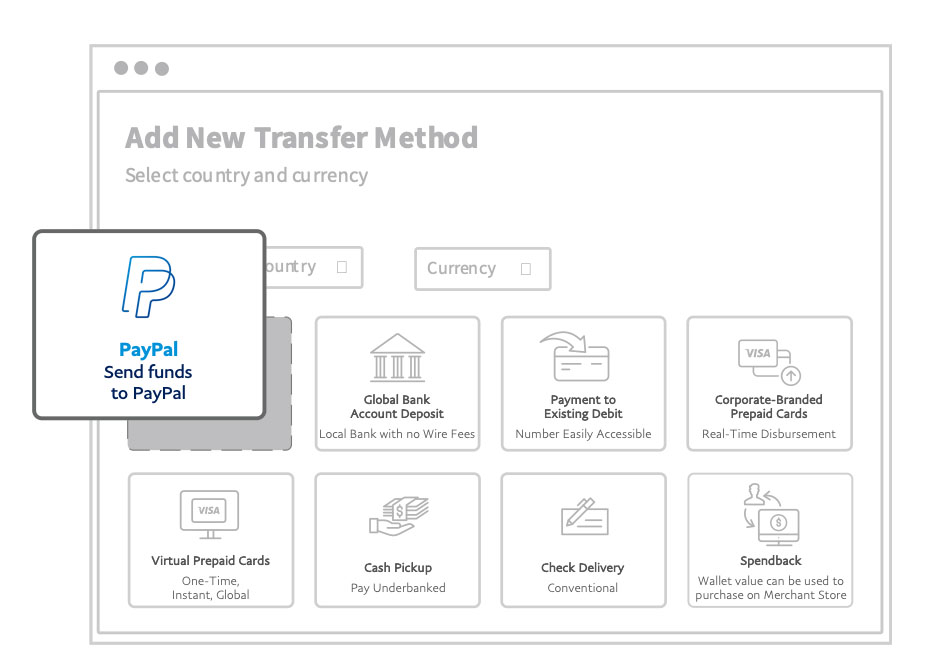 But that begs the question: as a freelancer, which payout option should you choose? That depends on what you value in a payment solution.
Security & Cost: If you're more comfortable with traditional money transfer methods (e.g., you've never heard of Venmo) then you should opt to receive your payouts directly to your bank account. It will take a few days, but you'll feel at ease knowing that your funds are being delivered through a secure and established channel.*
Speed: Getting funds sent directly to a prepaid card is your best bet for quick access. You'll get to see your funds right away, and it should never cost you to use the card at the point of purchase. If you're worried about losing the physical card, ask your platform if they issue virtual cards as well.
Convenience & Security: If you're anything like me, you give yourself a headache trying to find which bank account and routing numbers you need to set up direct deposit. Instead, you can choose to get paid to your existing debit card: all you need to provide is the 15 or 16 digit number on your card, and the funds show up in your linked bank account within a few minutes.
Speed & Convenience: Digital wallets are gaining popularity—if you can remember your PayPal password off the top of your head, it's probably a testament to how frequently you already use digital wallets. With Hyperwallet, you can transfer funds directly to PayPal and other e-wallet providers for fast and secure access to your earnings.
Accessibility: Maybe you just want to feel your money in your pocket. If so, you can opt for a cash pickup. It is going to cost more than other payout options, but you can get paid even if you don't own a bank account. However, if speed isn't important and you're concerned about cost, you can always ask to get paid via check.
*Note: It's important to ensure that cross-border transfers are being sent through local rails and not a cross-border wire, which tends to be very expensive. Ask your freelance platform or marketplace about the mechanism they use to send funds to international bank accounts.
There's still no clear winner in our household debate over grocery stores. I'm still trying to convince my wife of the benefits of Trader Joe's; she's still dragging me to major chains to find her preferred brand of ketchup. If there's ever going to be a Hyperwallet equivalent for supermarkets, it can't come soon enough.
Hyperwallet Payouts