[INFOGRAPHIC] The Interdimensional Quest for Global Payouts Truth
The global payouts landscape can be a scary, unfamiliar place. It's rife with perplexing jargon, tumultuous regulatory changes, and horror stories of payment providers who weren't what they seemed. When you're shopping for a solution, how can you be sure that what you're hearing is the truth? You might feel as though you've been pulled into another dimension, dizzy as you navigate the challenges that stand between you and your ideal payouts program.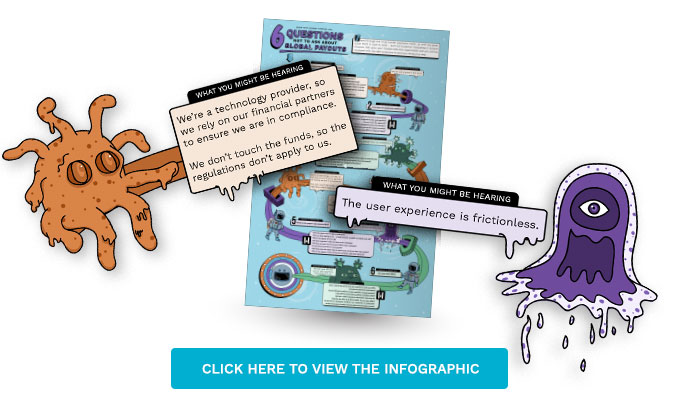 In this infographic, we've illustrated the experience that many companies encounter when they begin their search for a new payout solution. Don't be fooled by the misleading or evasive answers that providers might give to your questions—instead, ask for specifics and get the full picture.
Hyperwallet Payouts