Bay Pay Panelists Announced: Scaling Payouts in the On-Demand Economy
ATTEND FOR FREE:
If you would like to attend this event (either in person or via the live stream) please contact me through the form below. I have a limited number of free admission discount codes for distribution. Please note in the body of your message if you're interested in attending the event in San Francisco or registering for the online live stream.
How on-demand platforms and online labor marketplaces handle the distribution of earnings to their growing global community of workers and supply side providers matters, and it matters a lot. On Thursday, March 3rd, Hyperwallet will be discussing the importance of payments—both inbound and outbound—with representatives from some of the biggest names in the on-demand economy, including:
Moderator
Albert Hwu
Vice President, International Treasury Consultant at Wells Fargo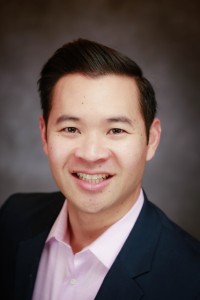 Albert Hwu is a Vice President and International Treasury Consultant at Wells Fargo Bank. He dedicates his time working with corporate/finance leaders to develop global cash management solutions for companies expanding internationally. Albert primarily focuses on middle market and technology venture backed companies in the Bay Area.
Prior to his current role, Albert led the Global Product Management team's Global Lending initiative delivering platforms to Shanghai, China and Toronto, Canada. He served an integral role in building out Wells Fargo's international lending strategy on the Global Expansion Team.
Albert lives in San Francisco, California and holds a B.A. in Economics and Political Science from UC Berkeley and an MBA from the UC Berkeley Haas School of Business.
---
Panelists
Michael Ting
SVP, Digital Markets at Hyperwallet Systems Inc.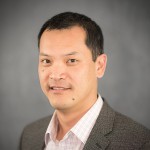 Michael has more than 15 years of product, business development, and operations experience in financial services, payments, and digital marketplaces. As the Senior Vice President, Digital Markets, Michael is responsible for developing Hyperwallet's commercial and strategic partnerships with emerging growth companies in the high tech and marketplace sectors.
As the former Head of Payment Services for oDesk (now Upwork), Michael was responsible for global payments product management, operations, and vendor management. This role involved the handling of all payment-related business development activities with financial institutions, merchant acquirers, and payment service providers. Prior to oDesk, Michael managed online payment products at Obopay, Inc., as well as serving in a variety of strategic partnership and operational roles for WR Hambrecht + Co., PayPal, and Barclays Global Investors. Michael holds a Bachelor of Arts in Economics (Business) from UCLA.
---
Mauricio Comi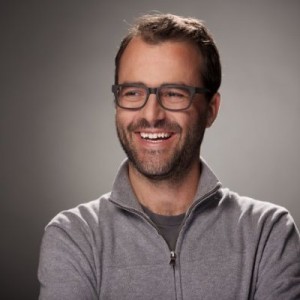 Payment Partnerships at Facebook
Mauricio is an expert in international business strategy. He has worked and studied in 9 countries, in which he has helped technology companies address the challenges of localization to maximize their potential. Currently he is working to solve the challenges of payments localization, especially in countries that have low credit card use and penetration. While he currently works at Facebook, in the past Mauricio has worked at Intuit, Boston Consulting Group and Sony.
Denise Aptekar
Director, Global Payments at Upwork
Denise is the Director, Global Payments for Upwork, the premier platform for top companies to hire and work with the world's most talented independent professionals.
Denise was previously an early employee at PayPal as Director, Risk Management and Director, Product Management. In these roles, she built PayPal's anti-fraud, dispute mediation and reputation engine that helped keep PayPal solvent and are still in use today.Denise enjoys advising start ups in risk management and payments. Outside of payments, her passion for the First Amendment led her to Capitol Hill where she worked with Senator Barbara Boxer on issues of freedom of speech and freedom of religion. Denise has a BA in Political Science from Stanford University.
---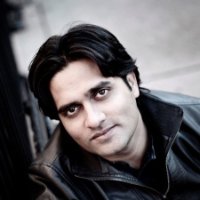 Kapil Mokhat
Business Development – Payments at Airbnb
Kapil is responsible for developing payment programs and partnerships to support payment experience needs of Airbnb users in 180+ markets. Prior to Airbnb, Kapil developed Strategic Partnerships at Digital River World Payments and oversaw Global Payments and Back-Office Solutions for Orbitz Worldwide.
---
Event Details
When: Thursday, March 3 – 5:00 PM to 8:00 PM
Where: Wells Fargo Learning Center, 333 Market St, Annex Building, 2nd Floor, San Francisco
Sponsors: Wells Fargo and Hyperwallet
A live stream will also be hosted the night of the presentation.
Hyperwallet Payout Platform