FinDEVr 2015: Announcing Hyperwallet's Payout APIs

They're here!
FinDEVr, tech's top fintech developer conference, is just over a week away, which can only mean one thing: stuff is getting a bit crazy around the Hyperwallet office as we hammer out some last minute details has happened, and it went off without a hitch!
In case you weren't aware, the Hyperwallet dev team was out in full force at FinDEVr presenting and promoting our new suite of REST APIs. In today's fast moving on-demand and collaborative economies, platforms are struggling to find efficient, ubiquitous ways to pay their workers, taskers, drivers… you name it. Up until now, this process has been fragmented by payment type and market.
But all that's about to change!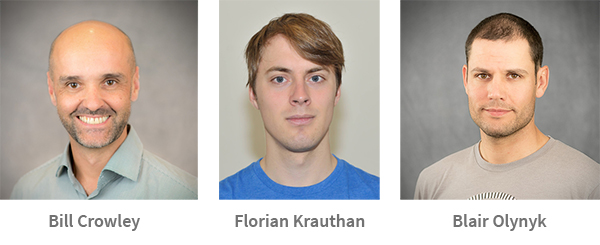 Myself, Bill Crowley, Hyperwallet's Chief Product Officer, and my colleagues, Senior Software Developer Florian Krauthan, and Senior Software Architect Blair Olynyk, provided a quick demo and overview of our new payout APIs during the conference.
Highlights included:
An inside look at our payment tracking tech
An overview of our global financial network coverage
The breadth of payout choice on our platform
Didn't make it to FinDEVr?
Check out our documentation today and start testing out payout functionality.
Hyperwallet Payout Platform