Hyperwallet Payout APIs @ SF DeveloperWeek
Will we be seeing you at San Francisco DeveloperWeek?
The city's largest one-week tech event series, DeveloperWeek puts the spotlight on a wide range of dev technologies, including rapid advances in FinTech.
As active members of the San Francisco technology community, I'm happy to announce that Hyperwallet will not only be exhibiting at the event, but also presenting as part of the FinTech Dev Track. Our talk, Paying the On-Demand Economy & Beyond, will show you just how easy integrating with Hyperwallet's payout APIs can be. During the session, attendees will witness how our payout APIs and JavaScript widget provide a simple end-user payments experience, secure connections to global financial networks, and direct access to a wide variety of payee-directed payout options.
There are many advantages to using a single payments platform vs. the technological and operational complexity of managing multiple payment methods. Our presentation will highlight these benefits, as well as explain how offering payee choice can build lasting loyalty with your resellers, suppliers, and/or workers.
Myself, Bill Crowley, Hyperwallet's Chief Product Officer, and my colleagues, Senior Software Developer Florian Krauthan, and Senior Software Architect Blair Olynyk, will be hosting this talk on Tuesday, February 16th at 2:20 pm.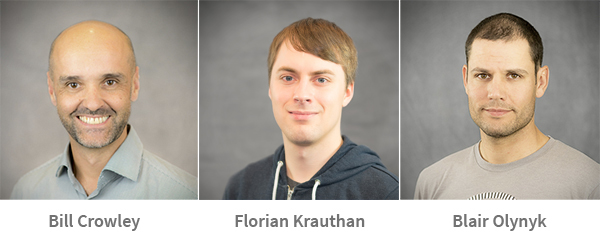 Attendees can also chat with a Hyperwallet representative at booth 137 at any time throughout the conference.
Hyperwallet Payout Platform