New Economies, Old Issues, Simple Solutions
TL;DR
The sharing and on-demand economies need to take a page from direct selling and put a greater emphasis on worker freedom and independence.
Contractors, freelancers, hosts—the on-demand, collaborative, and sharing economies have taken the world by storm lately, disrupting long established industries with their alternative modes of operation. To be honest, not a day goes by where I don't see an article in my newsfeed announcing the next Uber or, more recently, dissecting the original Uber's mounting workforce woes.
The direct selling industry tackled similar #ondemandeconomy worker issues decades ago.
Click To Tweet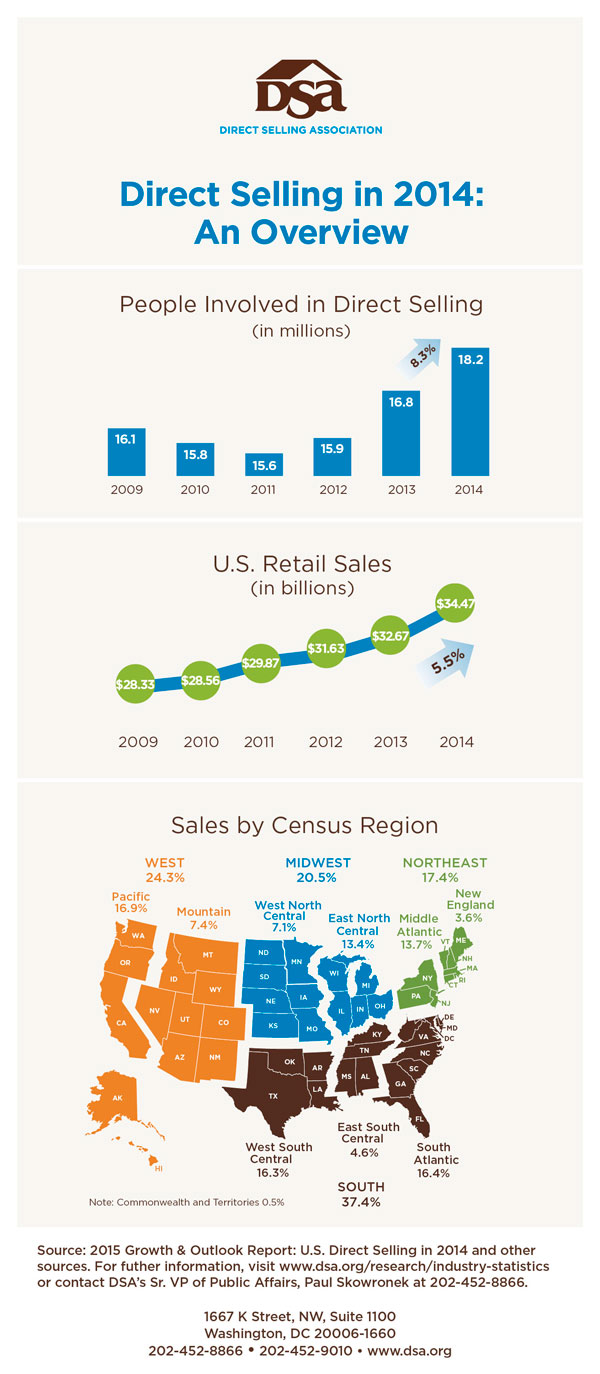 It's interesting, sure, but is it really news? Independent workers—and the pros and cons of sole proprietorship—have been around for ages. What's more, smart employers have leveraged independent/contract workers to expand their labor forces for millennia. Which leads us to the question: are the 'crippling' issues plaguing these new economies and their workers really so dire? The direct selling industry tackled these exact issues decades ago.
You read that right—the direct selling industry. Long the black sheep of sales organizations, direct sales companies have quietly been killing it—according to the Direct Selling Association, more than 18 million workers generated roughly $34.5 billion in sales in 2014 (for some perspective, Uber will reportedly hit an annual run rate of $10 billion by the end of 2015; Amway, the nation's largest direct selling organization, reported sales of $10.8 billion in 2014). When it comes to benefiting from contractors, these new economies need to take a page from direct selling's operational handbook.
It doesn't matter how sophisticated your platform is; if you're dealing with a large, independent workforce you're going to run into all kinds of resourcing issues—especially when it comes to human resources. So then, how have direct selling powerhouses like Scentsy, Stella & Dot, and Rodan & Fields managed to crack the worker code and keep their distributors happy?
One word: freedom.
Direct selling companies don't just sell skincare products or cookware items; they sell the American Dream. Damn the man—direct sales attracts millions of distributors by promising them freedom, independence, and control of their career path, all from within the protected ecosystem of an established parent company. In order for the company to be successful, a great deal of care and planning needs to be centered on supporting the sellers. From the minute they sign up, distributors enjoy the undivided attention of their direct selling organization. This includes in-depth product training, robust marketing support, accessible customer service—any and all the services necessary to launch and sustain a small business.
How have powerhouses like @Scentsy managed to keep workers happy? One word: freedom.
Click To Tweet
It's important to note that this assistance exists in all areas of business operations—marketing, sales, inventory—all the way down to the distribution of commissions. Especially the distribution of commissions. Direct selling organizations learned long ago that, when it comes to keeping independent workers happy, the last thing you want to screw up is the earnings payout process, or limit the manner or frequency as to how and when you pay them. That's why more than 140 of the nation's top direct selling organizations rely on Hyperwallet's user-friendly payments platform to handle their commission distribution needs.
Direct sellers use Hyperwallet's self-serve approach to payments to ensure a seamless payout experience. Fast, easy, affordable, and global, Hyperwallet's payout solutions have been putting distributors in control of their earnings experience for more than 10 years. From standalone payment portals and native mobile applications, to APIs and integrated infrastructure, Hyperwallet is the leader when it comes to getting people paid, hands down. Just look at our client sheet—it's overflowing with companies that depend on an independent workforce. Who else can honestly say that?
Your workers (taskers, hosts, drivers, distributors) are your lifeblood. Provide them with the tools they need to build a successful enterprise on your platform and they'll become your biggest allies, evangelists, and supporters. Neglect their needs and your platform will struggle to stay competitive and relevant in today's rapidly evolving economies.
Hyperwallet Payout Platform