How Payments Infrastructure is Disrupting the Travel Industry
TL;DR
Online booking platforms have changed the way consumers travel. However, many of these travel platforms are struggling to provide their suppliers (the hotels, hosts, and guides that provide service and accommodation inventory) with fast, secure, and convenient payments using the industry standard of fund distribution through virtual prepaid cards. Luckily, digital wallet solutions are offering fast-growth travel platforms the flexibility they need to succeed.
Ah, summer vacation—that glorious time of year where you pack up the kids and head out for a week's worth of adventure. Checking travel packages online, your options are practically limitless: from camping at Lake Tahoe to skiing in the Alps, an online travel agent or booking aggregator can help you find an experience that suits any traveler's taste.
Designed to provide travelers with an intuitive and affordable self-serve system, these online booking platforms have changed the travel industry dramatically. But what you might not know is that the way these global platforms handle funds disbursements is having an impact on the cross-border payment landscape. As more and more platforms join the field, it's worth discussing the importance of proper payout infrastructure and the impact it can have on these marketplaces' supplier relationships.
Online Travel Agencies vs. Fare Aggregators
The vast majority of online booking tools fall under one of two models: they're either an online travel agency (OTA) or a fare aggregator. The difference is subtle but important. OTAs work much like traditional brick-and-mortar travel agents, consolidating the trip planning and booking process into a single, online experience. Their offering typically skews towards niche markets, demographics, or geographies (yoga retreats or specialty cruises, for example).
Fare aggregators, on the other hand, take a broader approach pulling travel resources not only from hotels, airlines, and car rental services but also from OTAs themselves. When a customer books a service from an OTA through an aggregator, the agency provides the aggregator with a referral fee before fulfilling the request themselves—otherwise, booking platforms of either model will pay the chosen travel service provider directly.
The Evolution of Travel Payments Infrastructure
Moving money across borders is an issue for any global business, but this is especially true for travel platforms that deal with multiple currencies. Not surprisingly, early platforms in the space relied on wires to distribute payments to providers. But as we all know, wires can be costly and inefficient; as such, it didn't take long for the market to shift to a more modern payment mechanism: virtual credit cards. Platforms could simply send a virtual card loaded with the appropriate payout to the property or tour operator, who would then key it into a merchant terminal in order to receive settlement in two days (or less).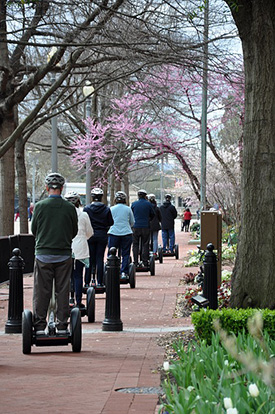 While virtual cards had the benefit of faster settlement and improved security (cards could be issued to a specific individual), they weren't without their issues. For one, a booking platform would need to generate a new virtual card for each transfer, a task that increased administrative workload immensely. What's more, virtual cards push merchant processing and foreign exchange fees to the supplier—a costly side effect for many small providers and operators. The independent service providers fueling the emergence of two-sided travel marketplaces (think the individuals that list on Airbnb or the small mom-and-pop tour providers that operate on razor thin margins) are very sensitive when it comes to fees. In today's competitive online travel ecosystem, booking platforms need to find a better, more supplier-friendly way to manage their global payment needs.
Digital Platforms Require Digital Wallets
While a lot has been done to improve payment infrastructure in the online travel sector, new payout platform solutions are helping to further reduce administrative hassle and costly merchant fees. This is done through the use of a wallet payout model, wherein a travel platform can transfer funds to a single, virtual balance, rather than a virtual card. From there, the recipient (the host or travel provider) can see their available funds and self-select the way in which they'd preferred to collect them.
Payout options will vary depending on the platform you're working with. Here at Hyperwallet, we've found that hosts and travel industry providers want multiple payout methods available through a single solution, including local bank transfers, PayPal, and prepaid virtual or physical cards. Additionally, digital payout platforms can offer early payment capabilities that give premier hosts the option to receive payment faster—for example, at time of booking—by accepting a discounted payment amount to their digital wallet.
Is the payment infrastructure on your platform capable of handling an onslaught of summer vacation bookings, or are fees and administrative hassle causing your providers to list elsewhere? Contact a Solutions Expert today to learn how Hyperwallet can improve the payout infrastructure on your travel marketplace.
Hyperwallet Payout Platform