Recording artists, producers, songwriters, and other independent contributors in the entertainment industry have been saying it for years: the process of getting paid is too complicated; it's inconsistent; it's slow. It's time for a change.
With insights from Erik Steigen (Founder and CEO of USA Media Rights), Hyperwallet tackles some of the biggest issues in royalty payment solution today and offers proven solutions for how to address them.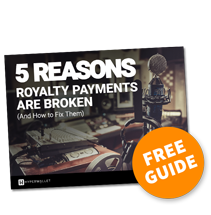 Key stats:
Between 20 and 50 percent of music royalty payments never reach their rightful owner.
It can take more than two years for a royalty payment to reach its recipient.
Up to 75 percent of a royalty payment can be lost to taxes and fees.
---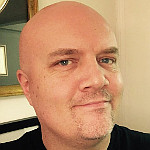 Erik Steigen
Co-AuthorErik Steigen is a music business expert with over 20 years of knowledge and experience in publishing administration, royalty accounting, financial management, and creative services, with a focus on high-profile songwriters, artists, and music producers. Visit
www.usamediarights.com/
to learn more.