Learn how how payouts can accelerate your organization's growth
If you run a platform that makes it easy for individuals to share underutilized assets or build their own store, or a business that helps independent freelancers, contracts, giggers, distributors, or sellers maximize their earning potential, then you're part of the Earning Revolution. You're changing the way we work and earn, and you're ready to turn your payouts into an opportunity for growth.
By attending this webinar, you'll learn how to:
Streamline management of your giggers, sharers, sellers, and distributors
Build loyalty by providing financial tools and increasing earning potential
Knock down barriers that could be blocking your global expansion
WHEN:
Thursday, January 26 at 12pm PT / 3pm ET
---
About the Presenter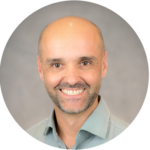 Bill Crowley
Chief Product Officer, Hyperwallet
Bill leads the product team in developing innovative, simple, and efficient global payment solutions. He is responsible for all aspects of the product lifecycle—from conceptual discussions, through internal development, and on to product launch.