Social Capital & Digital Reputation: Identity as Currency (Part Three)
TL;DR
Reputation and identity as currency, our VP of Strategy and Business Development looks at what the future of social capital could look like in the new economy.
If you Googled your name right now, what would you find? If you're the CEO of a company, perhaps a smattering of press-related announcements. If you're an amateur athlete, you might pull up some of your most recent competition results. Even if you're just an average, everyday Joe, chances are good that Google will return a listing of your social media accounts, forum comments, and a seemingly innocuous collection of other online artifacts.
The Internet is the new public ledger. #Ondemandeconomy companies rely on reputation for value.
Click To Tweet
In today's always-on, always-connected world, your smartphone is the new window to your soul. Similarly, the Internet is the new public ledger, and economies like social sharing networks and on-demand business models now rely on reputation for a great deal of their value. Modern transactions are increasingly involving identity as the new currency; reputation rather than regulation fuels economic exchange, and cash may no longer be most powerful piece of capital going forward. Instead, trust could become the primary source of consumer value, especially when that transaction is taking place on a collaborative, shared, or gig platforms.
Shared Memory and the Return to Reputation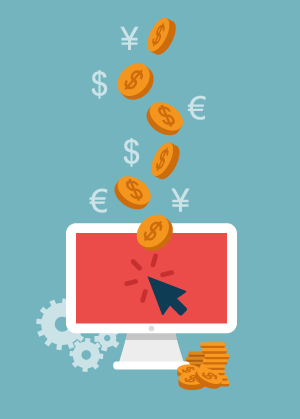 Dave Birch, a research fellow at the Centre for the Study of Financial Innovation, posted an article to the Guardian a while back noting the impact of digital currencies, like Bitcoin, on our collective understanding of economics. Like our ancient ancestors, modern economies are returning to a "shared memory of mutual cross-obligations," a shift that is being fueled by technology and the rise of new economies. Social capital, or the currency of identity, is accessible and increasingly being used in a transactional sense. Your digital footprint and social graph is impacted (whether you like it or not) every time you go online. Could a reputation score be the next credit score? According to folks like Michael Fertik, CEO and Founder of Reputation.com, it's only a matter of time.
Fertik's venture, which he launched in 2006, is the world's first company to address online reputation and privacy management for all consumer segments—including individuals. Backed by big name firms like Kleiner Perkins Caulfield & Byers, Fertik and Reputation.com are banking on the notion of a socialstructured world: an economy where your online influence and social graph are valued similarly to your bank account and investment portfolio. The Internet is now your biggest ally, but also your worst enemy (just ask Martin Shkreli); based on your social graph, practically anyone can find out how smart you are, if you're stably employed, who your friends are, etc. And with that knowledge comes a great deal of interconnected power.
Could a reputation score be the next credit score? #fintech #payments
Click To Tweet
Making Cents of Identity as Currency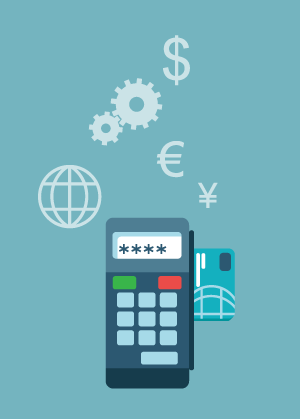 Can identity substitute for money? Consider our current transaction model: when you go into a store and pay with your credit card; a quick swipe is all it takes for the store to determine that you have access to a line of credit. This assures the store that they will be paid. Now, lets get creative and assume that, in the future, cryptographic technology—better known as the blockchain—is integrated into the payment process. The tech underlying Bitcoin, blockchain offers a way for people (or potentially companies) who do not know or trust each other to create a record of who owns what through a distributive ledger of sorts. A blockchain that could transact social and financial currency at the same time could theoretically bypass the swipe, and even the cash register—there isn't a need for physical money anymore. When stores can access your social capital alongside your available credit, they can trigger transactions in a rules-based manner, gauging your ability to execute the purchase based not just on your available capital or credit, but on a broader picture of your personal value, including things like your employment status and job title, for example.
Reputation and the On-Demand Economy
It's no secret that modern business platforms, such as the ones underpinning the sharing and collaborative economies, are heavily dependent on user reputation and trust. A prime example? Airbnb's high ranking Superhosts community. The crème de la crème of hosts, these users have garnered incredible street cred amongst the Airbnb community. They're trusted by renters, other hosts, and the platform itself. Now, think about that reputation score you scoffed at earlier. Imagine if a Superhost-like identity ranking applied across all platforms: a universal rating that takes into consideration rankings and reputation from every profile and platform associated with this individual. Interesting, right? Now, imagine if that reputation was layered into ID verification through blockchain and could then be used to validate an almost unlimited number of decisions and transactions in other areas of your life? Now that's a game changer.
Why Social Capital Matters
The payments industry is fortified on trust. Who you trust with your money matters. Whether you're looking to invest or expecting to be paid for a service, you have to trust that the transaction will go through as promised. And, as a company issuing payments, you need to trust that your workers are performing to the standards you've agreed upon. Imagine if platforms like DoorDash were able to more effectively screen their applicants for compliance, regulatory, and performance purposes through one integrated, all-encompassing reputation system; it would be a self-sustaining system that would organically enable the best performers to succeed. Workers managing multiple accounts on various platforms would further benefit from a collective trust and reputation ranking—a ranking that could then be used to further enable access to what are currently gated resources. Imagine if you could access a small business loan simply by submitting your reputation ranking to a lender. Not only would it be easier, it would be more secure because the transaction would be based entirely on validated social capital and good old fashioned trust. That's a future I want to live in.
Imagine: #transactions based entirely on validated social capital and good old fashioned trust.
Click To Tweet
The rise of collaborative economic models and shared services has brought trust back to the forefront of business transactions—and it's about time. The only question now is, which platform—or platforms—will step forward to build the infrastructure necessary to harness this newly-minted capital?
Read Tomas' previous posts in the Identity as Currency series:
Hyperwallet Payouts