Boost Payout Transparency with Hyperwallet's Payment Tracker
At Hyperwallet, we believe that transparency is one of the most important (and neglected) aspects of the payout process. Payees are often left in the dark: they know they're going to receive a payment, but they rarely have insight into when the funds will arrive, or if they've been delayed somewhere along the way. It makes it difficult for payees to predict their funds flow and it increases the volume of support calls for our enterprise and marketplace clients. This is why Hyperwallet has implemented a feature that aims to solve this frustrating aspect of payouts: meet Payment Tracker.
Let me tell you a little bit about how it works.
How the Payment Tracker Works
After a payee initiates a transfer to one of their enabled payment methods, they'll receive an email confirmation with a link to track their payment.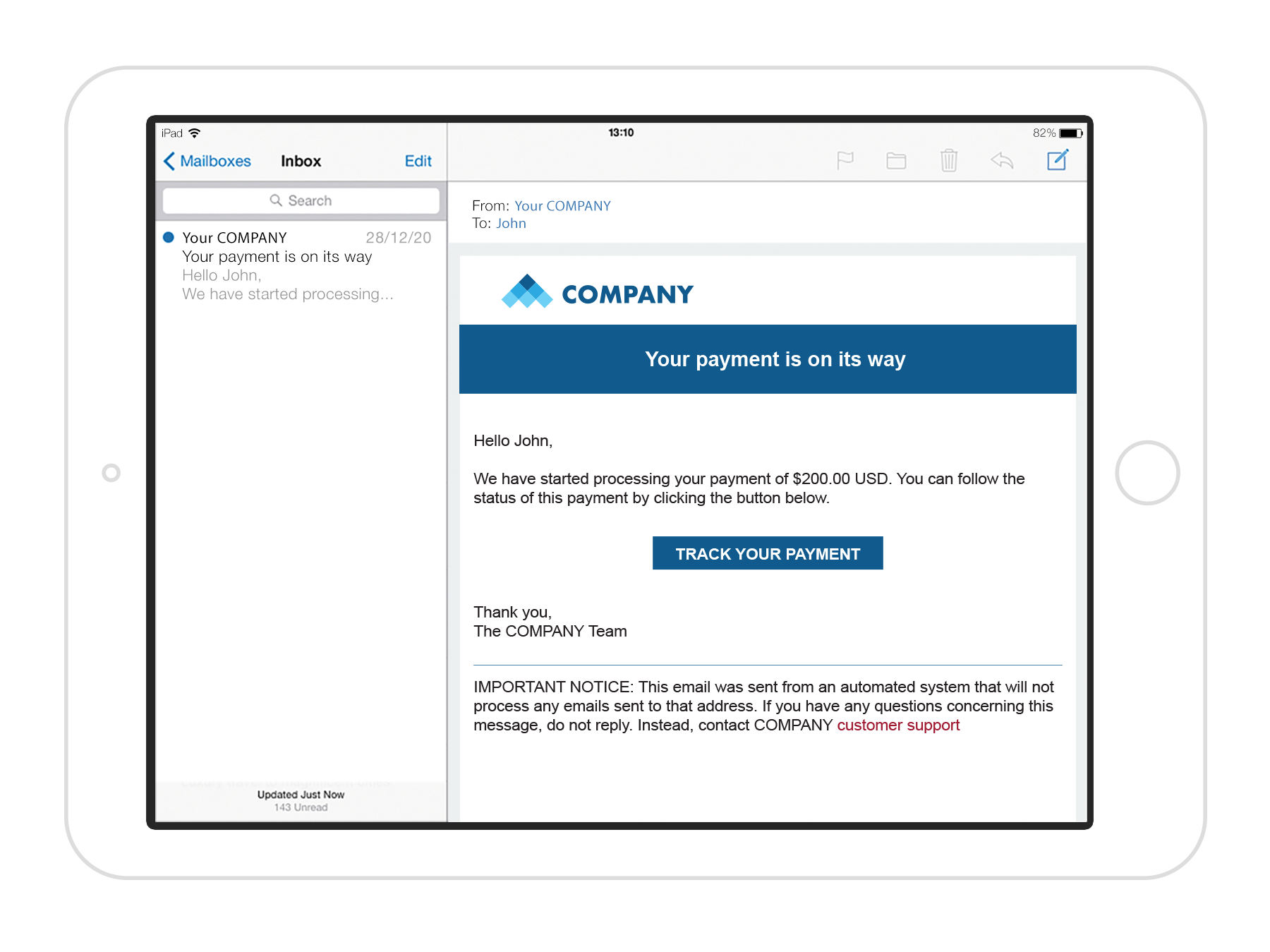 Clicking the link in the email will redirect the payee to a page in their web browser that displays:
Status of Your Payment: Located at the top of the page, this area gives an at-a-glance visual representation of the transfer's progress in four steps: 1) the transfer has been created, 2) there is a pending payee action (e.g., account or card activation), 3) the transfer in processing, and 4) the transfer has been released.
Payment Tracking Summary: This section provides an overview of the transfer, including when the transfer was initiated, the destination of the funds, an estimated delivery date (if available), and an identifying number for the transfer.
Payment Delivery History: At the bottom, this area provides an itemized history of the transfer, including the date, time, and description of each change in status.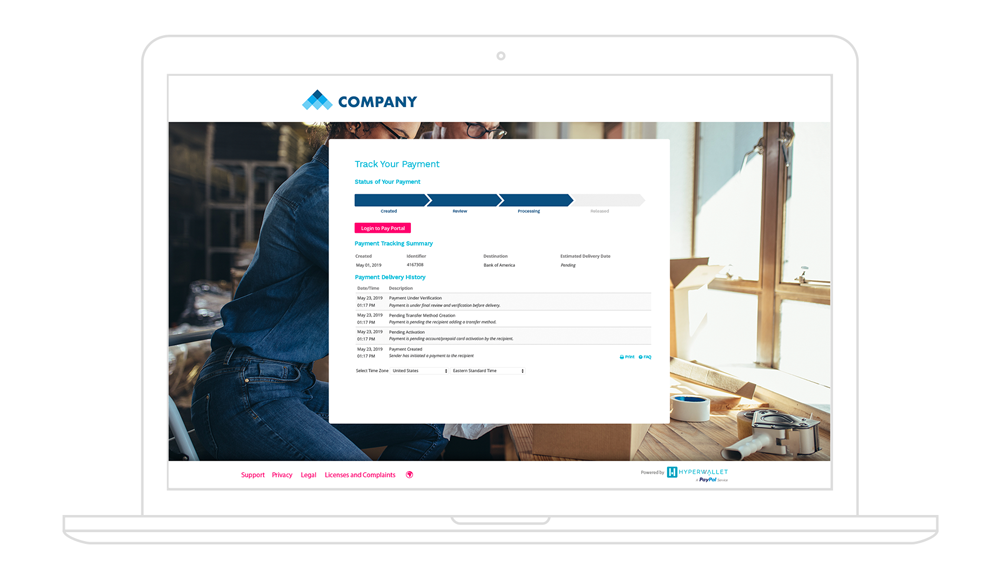 Hyperwallet's Payment Tracker technology comes standard on all payout models enabled using a Pay Portal Payee Experience. If you have any questions about how this feature enhances a Hyperwallet payout solution, please don't hesitate to contact a Payout Expert for more information.
Hyperwallet Payouts